Welcome to Blazing Saddle – Your Source for Western Display Decor in Calgary!
Have your event professionally decorated by the Best in the West.
Your one-stop shop, #1 supplier of Western, Rustic & Stampede themed Décor, serving Calgary and area.
We carry a wide variety of décor, decorative wood and we specialize in fire retardant straw bales. Our services include delivery, install and teardown after Stampede or your event. This is a great advantage that saves you and your staff time and money because we do it all. It's convenient, cost effective and makes you stand out to your customers.
 Each of our displays is customized to fit YOUR space, with YOUR needs met, every time. Whether it's a residence, hotel, bar, or bank, we've got you covered Partner! From archways, to whiskey barrels. Wagon wheels and Photo ops, we are your go to for Western décor and displays in the Calgary area. We are professional, fast, efficient and will be in and out before you know it.
 Want more information? Have a look through our galleries and see our hundreds of images for examples of what we can do for you! Yahoo YYC!
Have a look at some of our displays from previous years!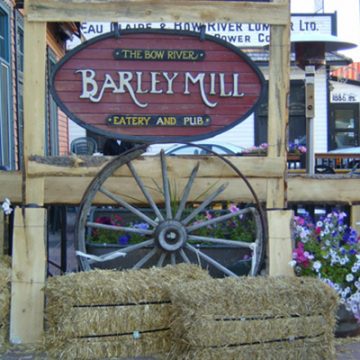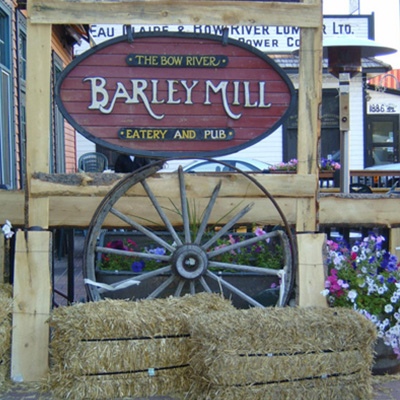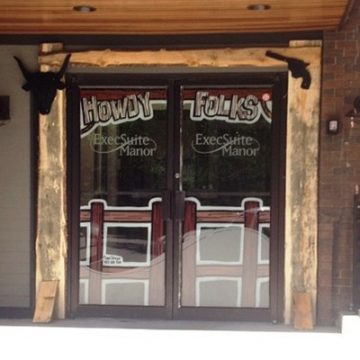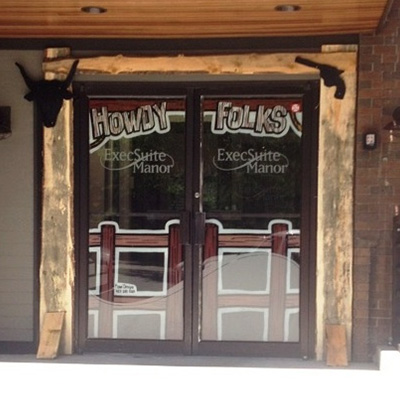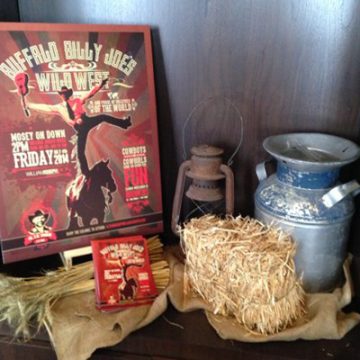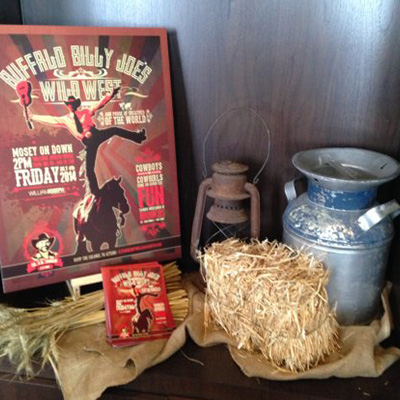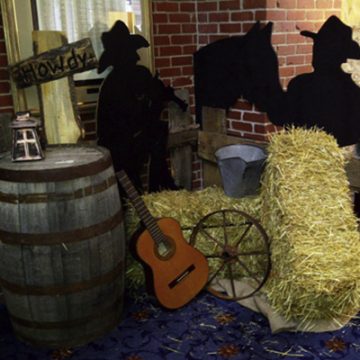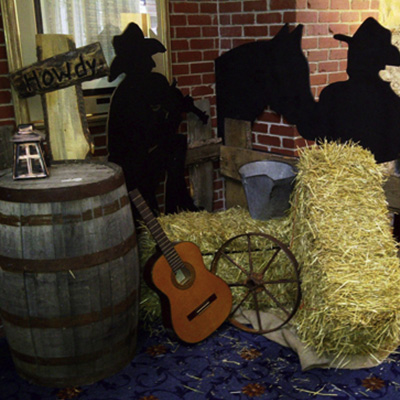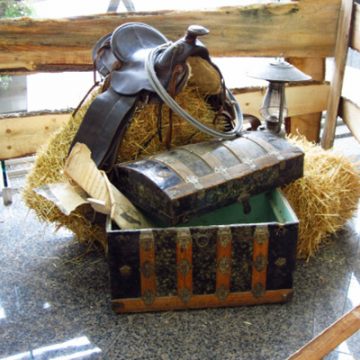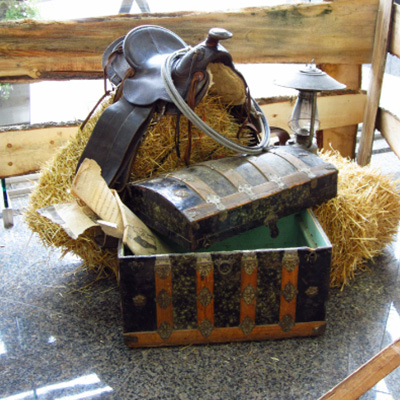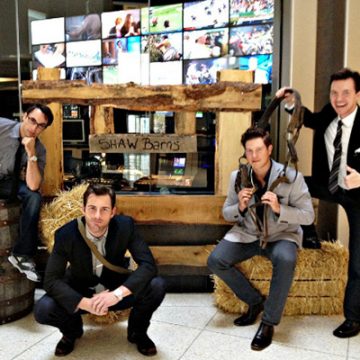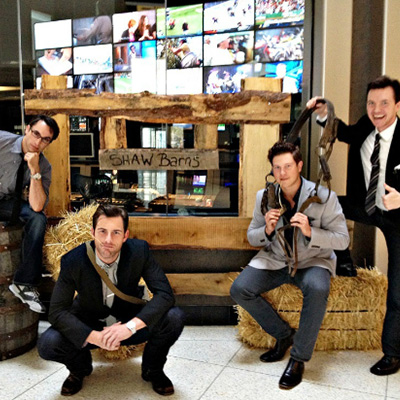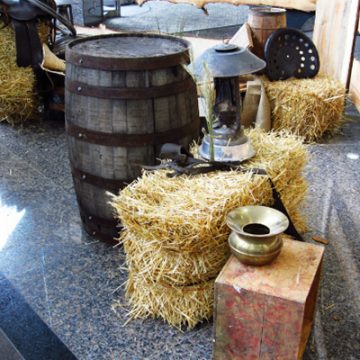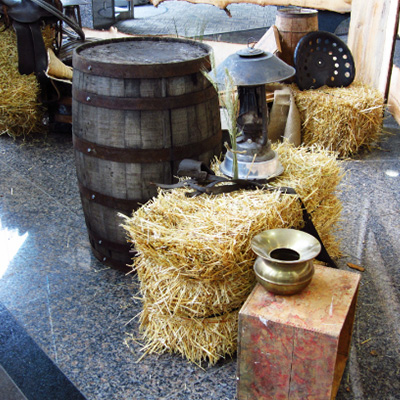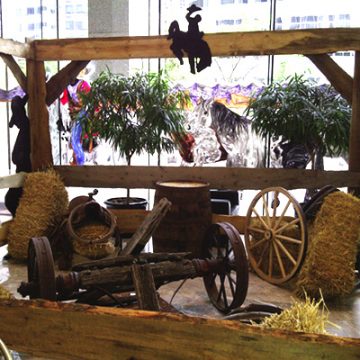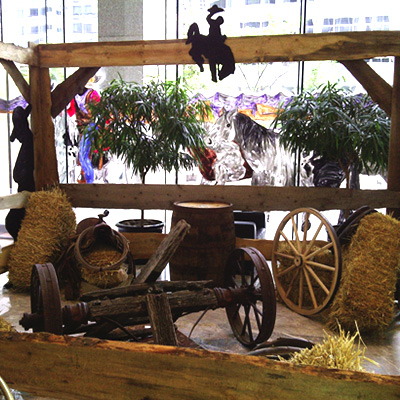 Straw Bales - Frequently Asked Questions
Looking for Fire Retardant Straw Bales? Well you've come to the right place. Fire Retardant Straw Bales are a great way to add that western flare! There is no better way to celebrate Calgary than kicking your boots in the straw and having a great time! Fire Retardant Straw Bales are a great addition to your party or event. The uses are endless. Whether you need additional seating with a western flare, or you want them simply for decoration, Fire Retardant Straw Bales are truly a part of the Calgary Stampede spirit. Any questions? Give us a call at 403-216-2202.