Welcome to Blazing Saddle – Your Source for Western Display Decor in Calgary!
Have your event professionally western-ized by Blazing Saddle Western Display Ltd.
We can supply a large variety of props, decorative wood, and fire retardant straw bales. We will supply, install and teardown your display for your convenience.  A great service that saves you and your staff time and money…cuz we do it all!
We will custom design a display for your office, patio, parking lot, reception area, bar & grill, restaurant, Stampede breakfast, lunch, supper, corporate event,  parade float, hoe-down, BBQ, entrance way or any other display area.  From large budgets to small, we are able to accommodate your needs. From fencing to whiskey barrels to fire retardant straw bales, we have it all!
It's a great way to attract those "Stampeding Customers and Tourists".
Have a look at some of our displays from previous years!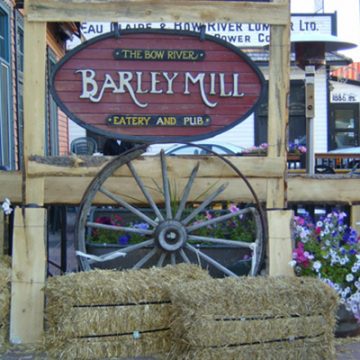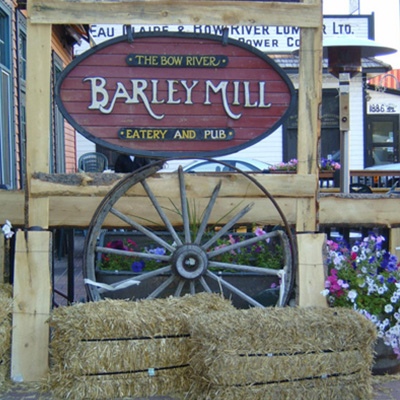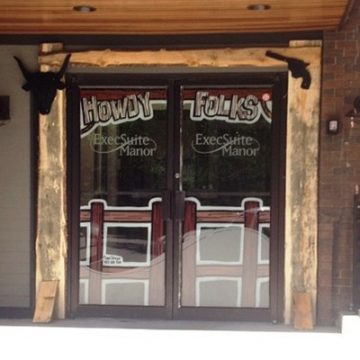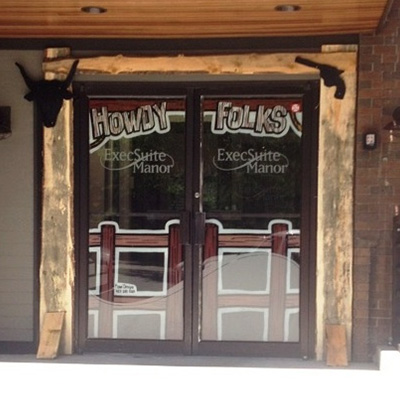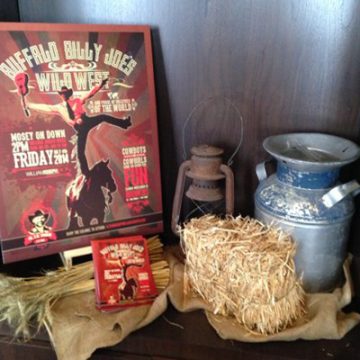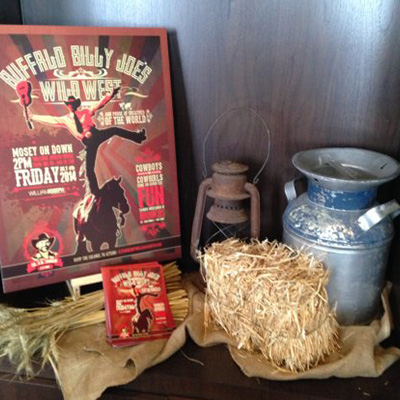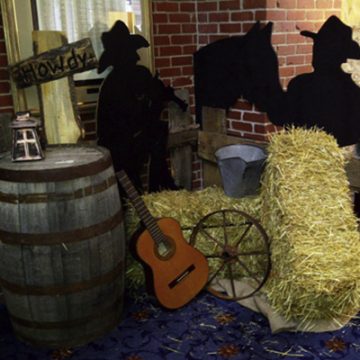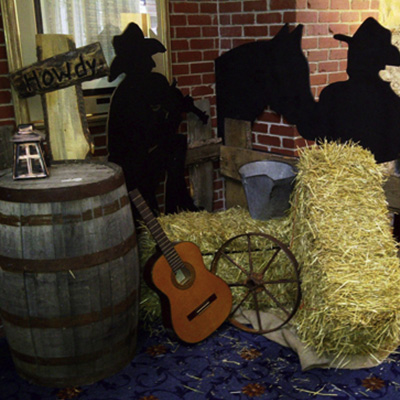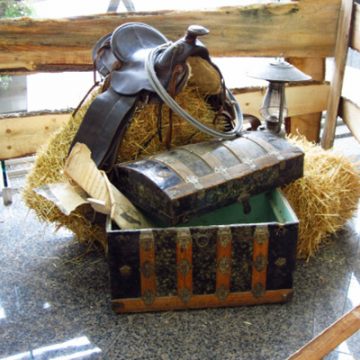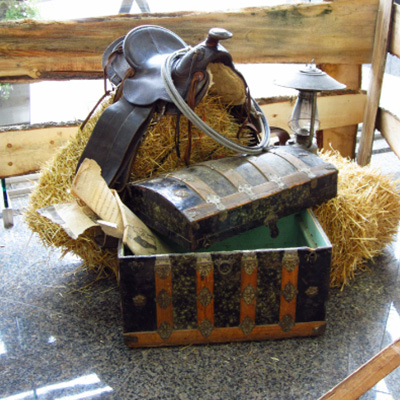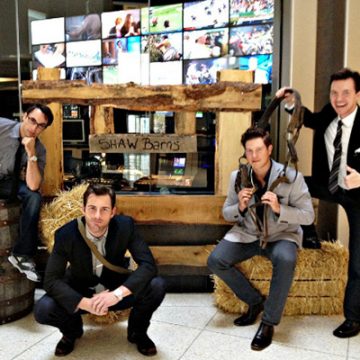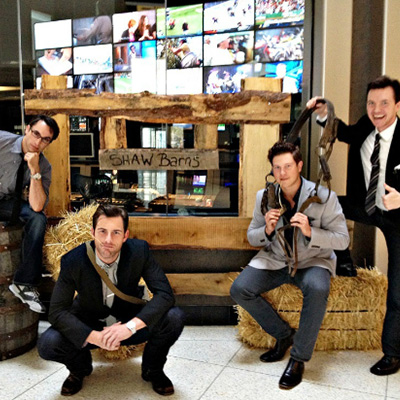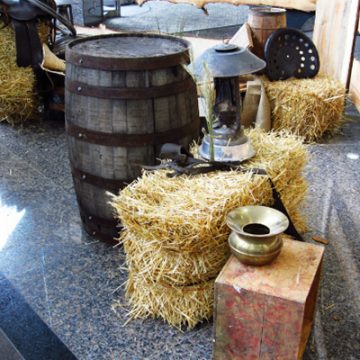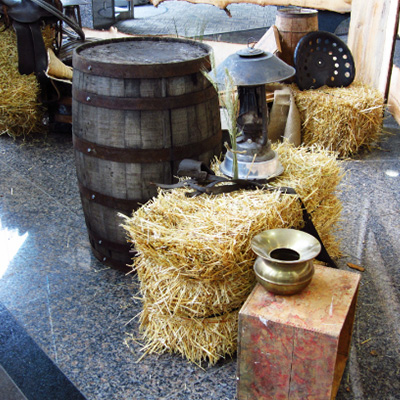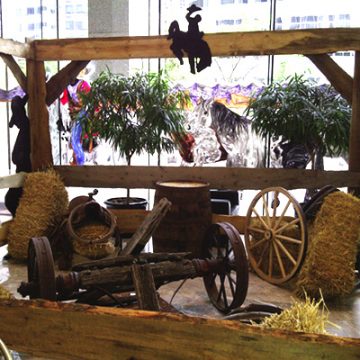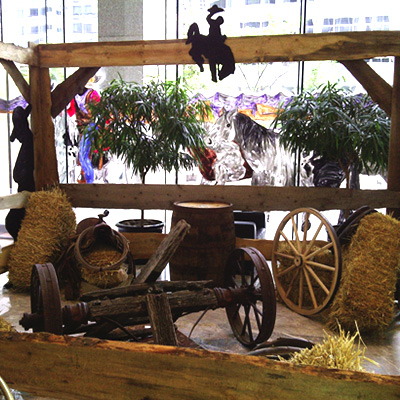 Straw Bales - Frequently Asked Questions
Looking for Fire Retardant Straw Bales? Well you've come to the right place. Fire Retardant Straw Bales are a great way to add that western flare! There is no better way to celebrate Calgary than kicking your boots in the straw and having a great time! Fire Retardant Straw Bales are a great addition to your party or event. The uses are endless. Whether you need additional seating with a western flare, or you want them simply for decoration, Fire Retardant Straw Bales are truly a part of the Calgary Stampede spirit. Any questions? Give us a call at 403-216-2202.